Wireless printing to any printer
Share any printer, old or new, with your iPad or iPhone.
---
No App to Install
Printopia works with your iPad or iPhone's built-in printing capability. Just launch Printopia on your Mac, and you'll be able to print from your device.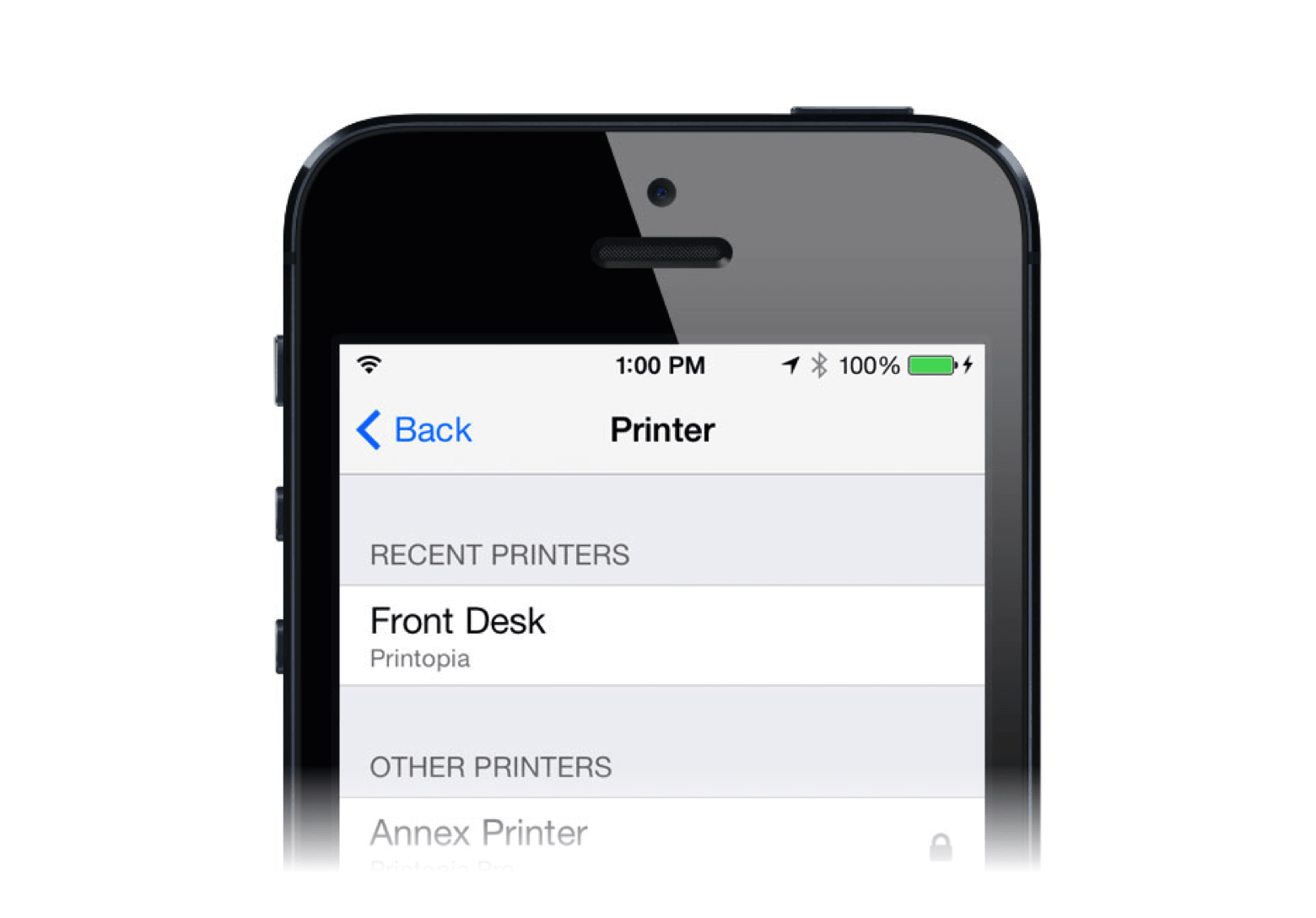 ---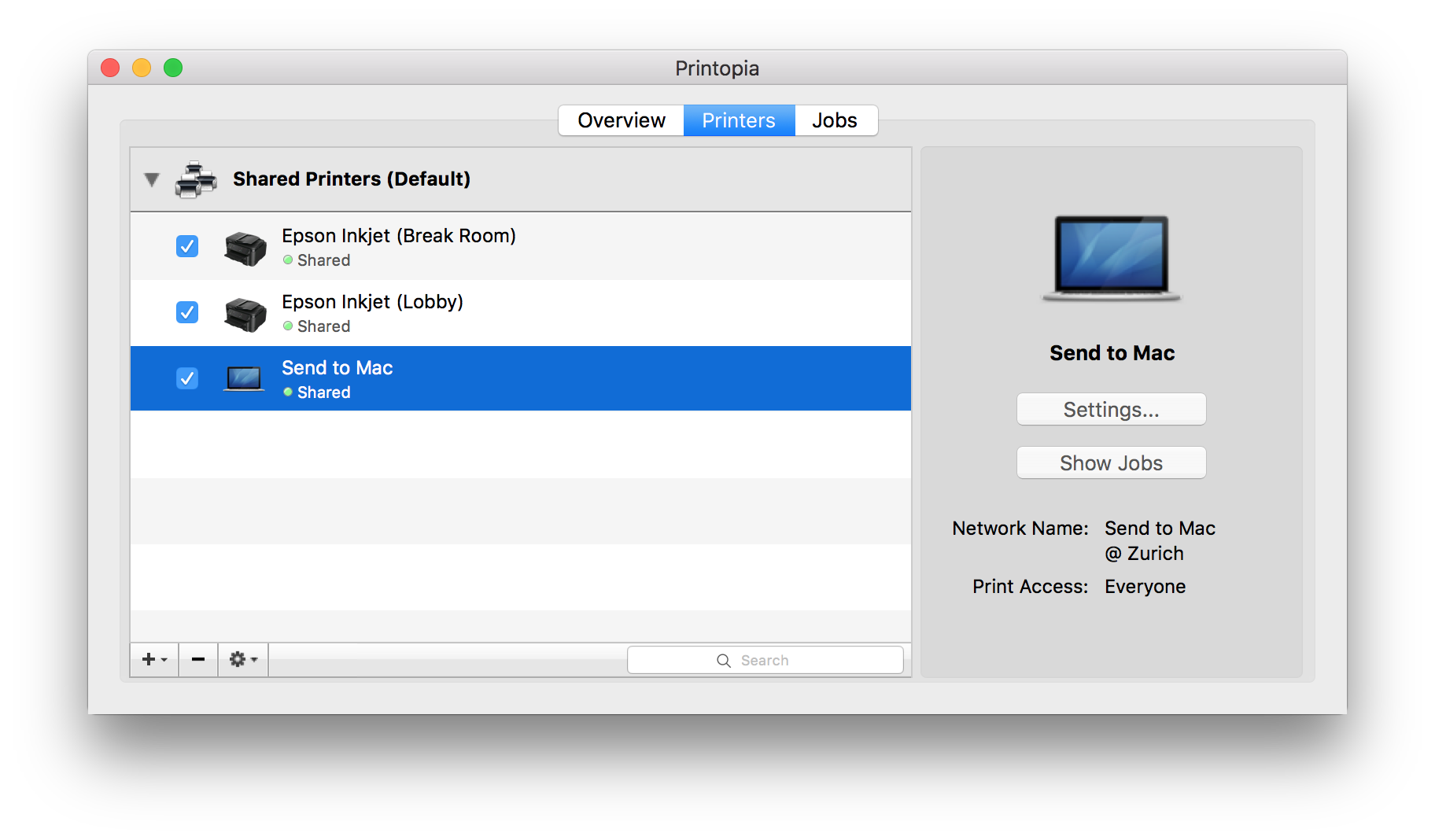 Easy to Use
Share your printers with just a few clicks.
---
Full Control
Want more control? Printopia allows you to fully customize your printer settings. Choose a different paper tray or paper size, set color options and print quality, or use any specialized feature your printer offers.
---
Additional Features
No App To Install
Printopia works with your iPhone or iPad's built-in printing capability.
Automatic Scaling
Advanced scaling, margin detection and more ensure your printouts look right every time.
Send to Mac
Send anything to your Mac as a PDF.
Send to Dropbox
Print something to your Dropbox while sitting on your couch.
Send Screenshots
A quick and easy way to send screenshots from your device to your Mac in PNG format.
Advanced Print Options
Change paper size, color, print quality, staple options, and adjust any feature your printer supports.
---
Version 2.1.23 — 4.6 MB — Release Notes
Free demo is fully functional for 7 days.
Requires Mac OS X 10.5.8 (Intel) through macOS 10.12 (Sierra) and iOS 4.2 or later.
iPhone, iPad, Mac, and AirPrint are trademarks of Apple, Inc.
Need something more powerful? Printopia Pro adds powerful features for enterprise networks. See our product comparison to decide which one is best for you.